Make the Most of Your Business Week !
Opening Times
ASIA FRUIT LOGISTICA:
4-6 September 2024
10:00 – 17:00
Asiafruit Congress & Asiafruit Business Forum:
4-6 September 2024
Buy Your Ticket Online - save up to 40%
Buy your ticket online and save both time and money. After purchase you can directly print your badge. Bring the badge with you to the venue, get a badge holder and enter the hall. And if you buy your ticket in advance you can save up to 40% compared to onsite rates.
You can choose between a one-day and a three-day pass. Both options include access to Asiafruit Congress sessions on the show floor.
Checklist
Purchased a ticket?
Ticket printed?
Visa application necessary?
Hotel booked?
Flight booked?
Who exhibits?
Meetings arranged?
Worldwide
Visitor services in your own country and your own language: Our representative in your country is ready to advise you on every aspect of your plans to visit ASIA FRUIT LOGISTICA.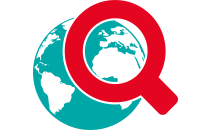 In Hong Kong
While you are in Hong Kong for Business, do not forget that Hong Kong is also a vibrant city, full of atmosphere, tourist attractions and - not to forget - excellent food. For more information go to www.discoverhongkong.com.
If you stay in Hong Kong for several days, consider purchasing an Octopus card. The Octopus card is a reusable contactless stored value smart card to pay public transportation fees. The Octopus has also grown to be used for payment in many retail shops in Hong Kong such as convenience stores, supermarkets, and fast-food restaurants ... more