Make the Most of Your Business Week !
Opening Times
ASIA FRUIT LOGISTICA:
2-4 November 2022, 10h00 – 17h00
Asiafruit Congress & Asiafruit Business Forum:
Online: 7 September 2022
In person: 1-4 November 2022
Buy Your Ticket Online - save up to 40%
Buy your ticket online and save both time and money. After purchase you can directly print your badge. Bring the badge with you to the venue, get a badge holder and enter the hall. And if you buy your ticket in advance you can save up to 40% compared to onsite rates.
You can choose between a one-day and a three-day pass. Both options include access to Asiafruit Congress sessions on the show floor (2-4 November).
Checklist
Purchased a ticket?
Ticket printed?
Visa application necessary?
Hotel booked?
Flight booked?
Who exhibits?
Meetings arranged?
Ticket Prices
Type of ticket

Online rate via ticket shop
(valid until 28 October 2022 midnight BKK time)

Onsite rate at QSNCC
(during 2-4 Nov 2022)

Day Ticket pass

USD 40

USD 60

Permanent pass (3 days)

USD 60

USD 100
Ticket price incl. access to AFL Exhibition, in hall Asiafruit Business Forum & Asiafruit Congress during 2-4 November 2022.
Worldwide
Visitor services in your own country and your own language: Our representative in your country is ready to advise you on every aspect of your plans to visit ASIA FRUIT LOGISTICA.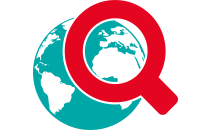 In Bangkok
Over the last few decades, Thailand's capital city, Bangkok, has changed into a modern, exciting and sophisticated city. It offers to visitors not only the cosmopolitan amenities they would expect from other big cities, but also a unique treasure trove of cultural attractions. Thailand, in the heart of Southeast Asia, was never colonised and thus kept its unique culture and heritage intact. Bangkok offers visitors the opportunity to experience fascinating glimpse of Thailand's gentle culture amidst the bustle of a great and dynamic metropolis. This great city has had astounding success in combining the ancient and modern world.
Read more information about Bangkok and Thailand. Please go to https://www.tourismthailand.org/home