Save the Date: 4-6 September 2024
The next edition of ASIA FRUIT LOGISTICA returns to Hong Kong's AsiaWorld-Expo on 4-6 September 2024.
ASIA FRUIT LOGISTICA is Asia's premier exhibition for the international fresh fruit and vegetable business. Over the last decade, the leading event has attracted many thousands of exhibitors and visitors from all over the world for a week of business meetings and discussions in Hong Kong.
Stand registration available soon
KEY BENEFITS OF EXHIBITING AT ASIA FRUIT LOGISTICA
✓ Present your company and products in front of thousands of high quality international trade visitors
✓ Meet top buyers from 20 key Asian markets
✓ Make new connections and expand your business in Asia
✓ Reconnect with your existing contacts in person
✓ Benefit from our sophisticated and easy-to-use business matching and meeting technology
✓ Use our online platform for a clear scheduling of productive business meetings
✓ Come together in Hong Kong as one of the top Asian cities
Our successful track record 2023:


exhibitors from 43 countries and regions
BUYERS AND TRADE VISITORS FROM ALL OVER THE WORLD
VISITORS WERE SATISFIED WITH THEIR PARTICIPATION
national and regional pavilions
Source: ASIA FRUIT LOGISTICA exhibitor and trade visitor survey 2023
THE PERFECT LOCATION: AsiaWorld-Expo in Hong Kong
Just as important for you as an exhibitor is the venue for the exhibition itself. AsiaWorld-Expo is one of Asia's leading trade fair and conference locations. This state-of-the-art venue is located right next to Hong Kong International Airport and at the centre of an extensive and efficient air, land and marine transport network. It has great connections with cities in the Greater Bay Area in China and across the globe.
Adjacent to SKYCITY, one of the largest commercial developments in Hong Kong
Surrounded by many world-class attractions
Over 10,000 hotel rooms within 30 minutes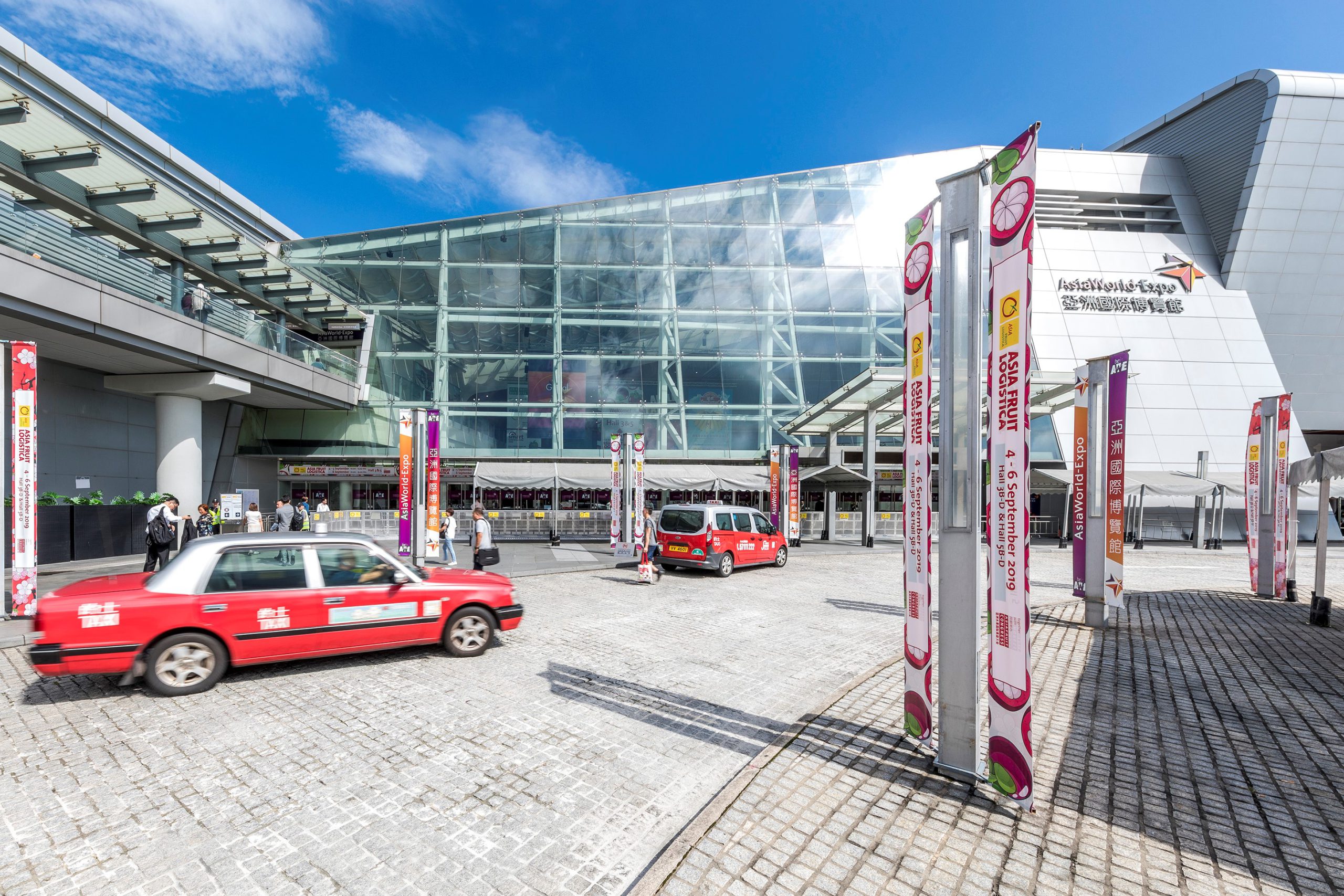 Our 1st class package for you in Hong Kong
Quality of service and support for our exhibitors is our number one priority. ASIA FRUIT LOGISTICA's professional events team works closely with AsiaWorld-Expo to provide you with a complete range of exhibitor services, and ensure that your company's presentation in Hong Kong is a complete success.

Individual and modular stand planning and stand construction
Technical services, marketing support
Visa assistance, travel and hotel arrangements
Support from our representative in your country in your own language
Special rate ticket offers for staff and guests and so much more!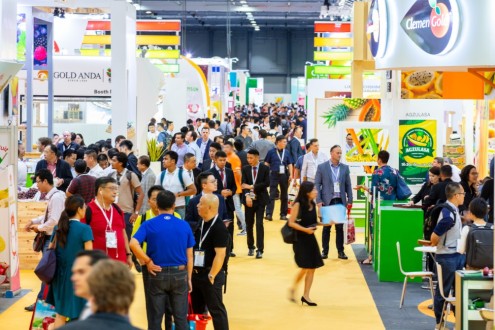 Five Reasons why Asia's Fresh Produce Markets are so important to growth of your business
Importance of Face-to-Face
Are you interested in becoming an exhibitor?
CHECK OUT OUR AVAILABLE STAND OPTIONS
WHAT EXHIBITORS SAY ABOUT US
"ASIA FRUIT LOGISTICA gave us the chance to meet long-standing partners and connect with new customers. It enabled us to present new products and concepts, to obtain market insights, and to discuss marketing campaigns."
- Hannes Tauber, head of marketing, Vog (Italy)
"ASIA FRUIT LOGISTICA has always been an excellent platform for us. We can meet many old friends and update ourselves. We also see new faces and find new products."
- Konna Mu, director, JWM Asia (China)
"This is our third year exhibiting at ASIA FRUIT LOGISTICA and this year has been by far the best in terms of the calibre of visitor we've seen."
- Ramón Geli, founder, Greenkeeper Iberia (Spain)
"The visitor numbers are higher than we expected given this is the first show since the pandemic. We're keen to meet people from India and the US, and there are many who have come here, so we can discuss business with them."
- Risa Narita, deputy manager, Aomori Trading (Japan)
"For us, it's very important to be present here – to create the connection, to be together with our customers, speaking as well, and connecting with consumers in this important region."
- Nour Abdrabbo, sales director, Unitec (Italy)
"This is our first time exhibiting at ASIA FRUIT LOGISTICA, and the quality of buyers is really high. We'll definitely be back to exhibit again next year."
- Huang Feng, CEO, Ding Fong (Thailand)
"ASIA FRUIT LOGISTICA is well-organised and a good show. It's grown in importance for us and it's certainly one we will not miss."
- Charl du Bois, commercial executive, Capespan (South Africa)