Save the Date: 6-8 September 2023
The next edition of ASIA FRUIT LOGISTICA returns to Hong Kong's AsiaWorld-Expo on 6-8 September 2023.
ASIA FRUIT LOGISTICA is Asia's premier exhibition for the international fresh fruit and vegetable business. Over the last decade, the leading event has attracted many thousands of exhibitors and visitors from all over the world for a week of business meetings and discussions in Hong Kong.
Exhibitor registration will open soon
KEY BENEFITS OF EXHIBITING AT ASIA FRUIT LOGISTICA
✓ Present your company and products in front of thousands of high quality international trade visitors
✓ Meet top buyers from 20 key Asian markets
✓ Make new connections and expand your business in Asia
✓ Reconnect with your existing contacts in person
✓ Benefit from our sophisticated and easy-to-use business matching and meeting technology
✓ Use our online platform for a clear scheduling of productive business meetings
✓ Come together in Hong Kong as one of the top Asian cities
Our success track record 2022:



exhibitors from 42 countries and regions
buyers and business visitors from more than 70 nations
visitors confirmed a positive to excellent impression
national and regional pavilions
Source: ASIA FRUIT LOGISTICA exhibitor and trade visitor survey 2022
THE PERFECT LOCATION FOR 2023: AsiaWorld-Expo in Hong Kong
Just as important for you as an exhibitor is the venue for the exhibition itself. AsiaWorld-Expo has 15 years' experience as one of Asia's leading trade fair and conference locations. This state-of-the-art venue is located right next to Hong Kong International Airport and at the centre of an extensive and efficient air, land and marine transport network. It has great connections with cities in the Greater Bay Area in China and across the globe.
Adjacent to SKYCITY, one of the largest commercial developments in Hong Kong
Surrounded by many world-class attractions
Over 10,000 hotel rooms within 30 minutes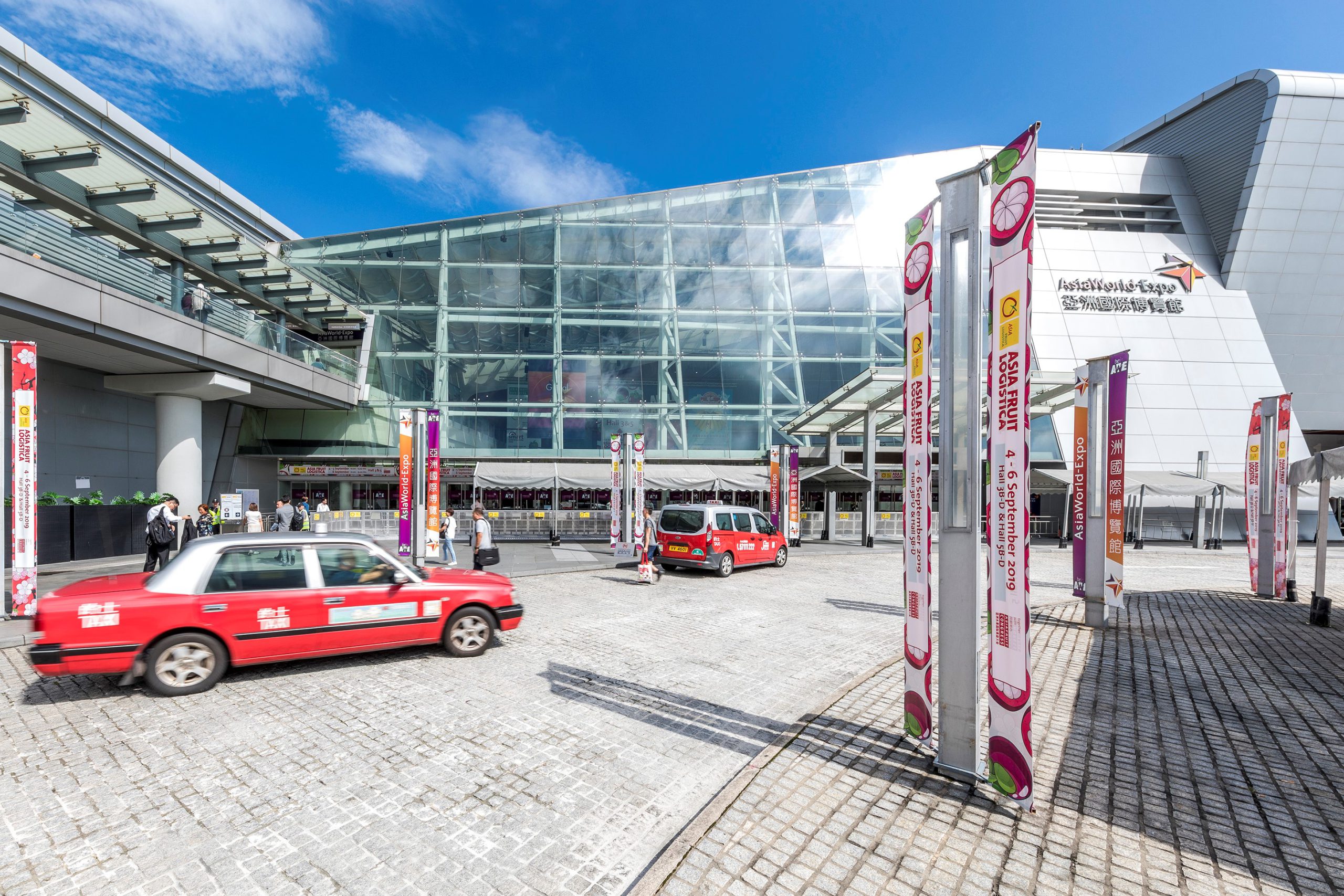 Our 1st class package for you in Hong Kong
Quality of service and support for our exhibitors is our number one priority. ASIA FRUIT LOGISTICA's professional events team works closely with AsiaWorld-Expo to provide you with a complete range of exhibitor services, and ensure that your company's presentation in Hong Kong is a complete success.
Individual and modular stand planning and stand construction
Technical services, marketing support
Visa assistance, travel and hotel arrangements
Support from our representative in your countryin your own language
Special rate ticket offers for staff and guests and so much more!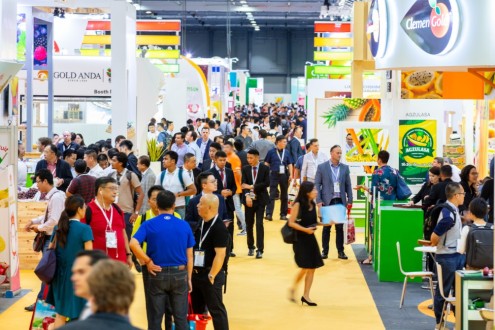 Five Reasons why Asia's Fresh Produce Markets are so important to growth of your business
Importance of Face-to-Face
Are you interested in becoming an exhibitor?
Join ASIA FRUIT LOGISTICA and become part of the success story.
Our Exhibitor Management System (EMS) will open soon. If you wish to receive more information about participating at ASIA FRUIT LOGISTICA, please do not hesitate to contact us.
Download the Exhibitor Registration Guide (PDF) and facilitate your online booking of a stand at our event.
Simply send an EMAIL or fill in the information request form. Our international team will contact you shortly.
CHECK OUT OUR AVAILABLE STAND OPTIONS
WHAT EXHIBITORS SAY ABOUT US
"The people that come here are serious about business."
- Anton Kruger, Fresh Produce Exporters Forum, South Africa
"We were struggling to find enough time to attend to all the inquiries at our stand."
- Qi Feng, Qifeng Fruit, China
"Really excellent interactions with chief executives and senior directors who have attended the show."
- Ken Moynihan, Tomra Compac, New Zealand
"I love the show and it is always very positive for us. This year we saw more unique and more serious buyers and we were still busy. ASIA FRUIT LOGISTICA is about networking and finding out about the industry and what is new."
- Hadi R Abuseedo, general manager, Abuseedo Trading (UAE)
"This is one of the most important events for us to attend every year – as visitors, it's so efficient. We get a lot of appointments and have a lot of deals to make. We did quite a significant deal during the show this year."
- Swasti Adicita Karim, chief operating officer, Java Fresh (Indonesia)
"We've had back-to-back meetings with our global suppliers here and we've met many new suppliers."
- Alisa Wongstianchai, produce buying manager, Tesco (Thailand)
"This is our first year at the show and we're blown away by the range of visitors and exhibitors."
- Drew Manusharow, chief sales officer, United Fruit International (US)
"ASIA FRUIT LOGISTICA remains an important place for us to meet up with our main suppliers worldwide, be in contact with potential customers and of course existing ones, and to meet with industry colleagues from all over the world."
- Steven Martina, CEO, The Greenery (The Netherlands)
"For us and the team here at Singapore Airlines we've been very impressed with the quality. It's been a very fruitful experience and a very educational one with a lot of opportunities; I know it's an Asia-focused event but it's very much global in nature."
- David Goh, general manager Australia / New Zealand, Singapore Airlines (Singapore)
"ASIA FRUIT LOGISTICA is a unique opportunity to see new trends and products, meet very interesting contacts and meet with customers that we have in Asia."
- Nils Angelike, business development manager, Unica Fresh (Spain)
"The show has been really busy and we haven't stopped. The event has improved every year and it seems there are more things to do this year, so we may bring more people next time."
- Neil Denny, procurement manager, Richard Hochfeld (UK)
"It's been a very interesting show this time around. This is our third appearance as an exhibitor at ASIA FRUIT LOGISTICA and it's really an important event, as is FRUIT LOGISTICA in Berlin. We feel the first day this year especially was even better than last year."

- Frank Döscher, managing director, Elbe-Obst (Germany)
"ASIA FRUIT LOGISTICA is not just a focus for Asian buyers but increasingly for buyers from all around the world. It's a great meeting point for the industry."
- Alexis Contreras, sales executive, Asia, Berries Paradise (Mexico)
"We exhibited for the first time last year and we've found it's the best place to meet our pre-existing clients along with new clients. We can meet all suppliers in one place, which is easier than travelling to each market individually."
- Frank Cua, operations manager, Fresh Fruit Connection (Australia)