Asiafruit Congress is an unmissable event
ASIAFRUIT CONGRESS
Asia's premier fresh produce business conference is back in person in 2022.
ASIAFRUIT CONGRESS opens on the evening of 1 November with a welcome reception hosted jointly with ASIA FRUIT LOGISTICA.
ASIAFRUIT CONGRESS sessions take place on the show floor at ASIA FRUIT LOGISTICA together with ASIAFRUIT BUSINESS FORUM. Sessions are held daily across all three days of ASIA FRUIT LOGISTICA (2-4 November).
For the first time this year, ASIAFRUIT CONGRESS sessions are free to attend for all ASIA FRUIT LOGISTICA exhibitors and visitors.
Organised by Asiafruit Magazine and Fruitnet Media International since 1998, ASIAFRUIT CONGRESS is the longest-running business conference for Asia's fresh produce decision-makers.
Network with business leaders and find out all you need to know about the latest trends and market opportunities in Asia. Top executives and expert speakers provide strategic insights and valuable takeaways.
Onsite and online
ASIAFRUIT CONGRESS is onsite and online in 2022. ASIAFRUIT CONGRESS Online Preview streamed live from Fruitnet's offices in Melbourne and London on 7 September to start the countdown to ASIAFRUIT CONGRESS and ASIA FRUIT LOGISTICA. If you registered in advance, you can watch back sessions on-demand at the ASIAFRUIT CONGRESS Online Preview platform.
Sessions from ASIAFRUIT CONGRESS Online Preview are also available to view on the ASIA FRUIT LOGISTICA Virtual Platform.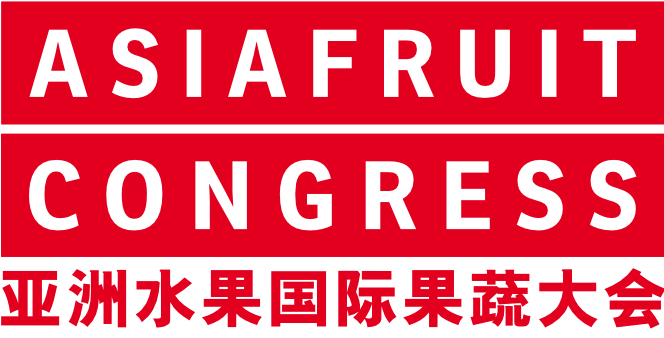 Asiafruit Congress
Mailing List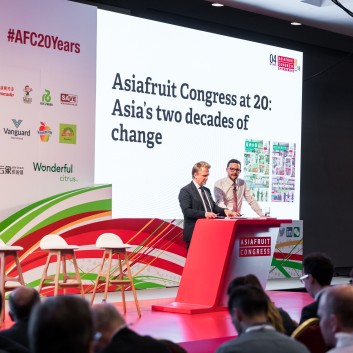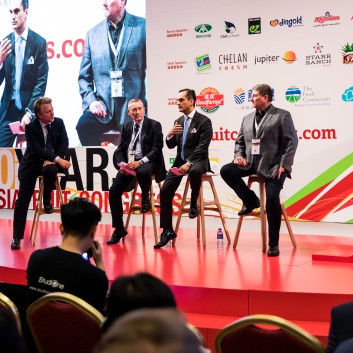 Become a Sponsor
Become a sponsor of ASIAFRUIT CONGRESS and put your brand in the spotlight with more than 12,000 top executives from the international fresh produce business.
Enjoy high-profile promotion onsite, online and in Fruitnet publications – before during and after the event.
Many of the world's leading fresh fruit and vegetable companies and organisations are official sponsors of ASIAFRUIT CONGRESS.
There are a range of exciting packages to choose from to suit every budget.
Put your company in the spotlight, get in touch with Fruitnet's team for more information on how to become a sponsor of ASIAFRUIT CONGRESS 2022.
Contact Kate Riches, Asiafruit's head of Asia-Pacific business development, for more information (kate@fruitnet.com).